With summer 2018 underway, we want to help you get warm weather ready with spa tips and tricks to keep your skin glowing and healthy all summer long.
We sat down with Green Valley Ranch Spa's Lead Aesthetician, Marla Quichocho and Red Rock Spa's Lead Aesthetician, Erika Bradley to ask them 5 key questions about their go-to summer skincare products as well as their favorite warm-weather skincare secrets and here is what we got!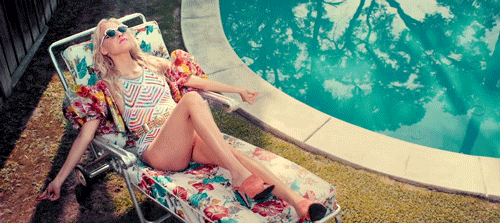 Spa Tips from Red Rock Spa and Green Valley Ranch Spa
1. What is one "secret" trick that helps you maintain that summer glow?
Erika: Hydration!  Hard summer heat can zap moisture from the skin.  I use serums and moisturizers that contain humectants like hyaluronic acid, which give skin a moisture boost and help plump it.
2. How do you prepare your skin for the summer heat?
Erika: I switch up my skin care routine and opt for lighter moisturizers and add in hydration boosting serums.  I also make sure I'm using an antioxidant serum because I'm spending a bit more time outside.
3. What are the best products to use on your face to keep it moisturized and protected in the summer?
Marla: Adding a little hyaluronic acid into your moisturizer can give you that extra push for hydration during these hot summer months. Hyaluronic acid is naturally found in our bodies. Since it can decrease with age, our Epicuren Moisture Surge is exactly what our skin is looking for.  For protection, we recommend an SPF 30.
4. What are the best facials to have in the summer to leave skin looking fresh and moisturize in the dry desert?
Marla: Our Ultimate Facial is your go to facial for summer. It's created to target the two main area we all need to maintain. Which is hydration and anti aging.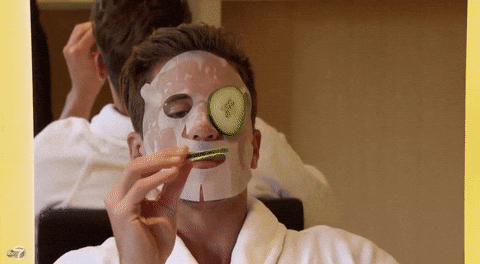 5. In your opinion, what are the 5 best summer skincare products?
Marla: Epicuren's Herbal Cleanser, Epicuren's Micro-Derm Polish, Naturopathica Lavender Mist, Epicuren's Colostrum Cream and Lancer's Sun Protect.
Summer Spa Days: The Best Way to Achieve Summer Luxury!
We hope to help you achieve your glowing summer skin with a trip to one of our spas this summer to soak in our Summer Spa Days package. Make a day of it and enjoy a luxury Spa and Pool Day with your choice of a Signature Massage or Classic Facial with complimentary enhancement and use of amenities at Green Valley Ranch Or Red Rock Spa.
ONLY $129 when you mention code SUMMERGUEST and if you're a local enjoy this special offer for $99 when you present your Nevada ID and mention code SUMMER!
*Valid for bookings June 2018 through August 2018. Sunday through Friday only. Not valid on Saturday, Holidays or in combination with other offers. Other restrictions may apply.
Contact GVR Spa: Visit Us, Call 702.617.7570 or Book Online
Contact Red Rock Spa: Visit Us, Call 702.797.7878 or Book Online