Lightning has struck at Texas Station in the form of the Lightning Link Lounge! The first in Northwest Las Vegas and at any Station Casinos property.
This high energy lounge is the perfect place to test your gaming skills and the payoff could be huge!
Where is the Lightning Link Lounge Located?
The new Lightning Link Lounge has taken over the Non Smoking area right next to the Sports Book. Some of the features include an attendant station, marble counters and enhanced lighting with special flame bulb accents giving the room a warmer and unique feel. Pretty fancy right?
Why Players Love Lightning Link Machines
It's all about the BONUS ROUND. There's nothing better than the anticipation of watching all the numbers come up during the bonus spins. These machines in the lounge will be home to a rather large $10,000.00 base amount for the major jackpot. Isn't that enticing… plus it progresses! Not to mention the standalone progressive with $500.00 base and that is different on each game.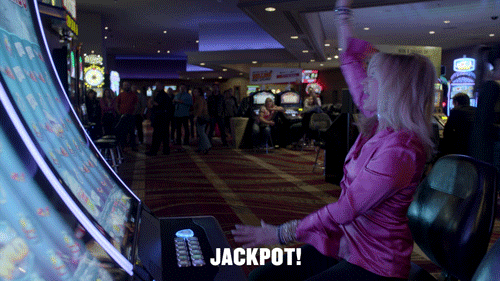 Now let's get down to some more numbers. There are 24 Lightning Link games and 8 Dragon Link games, so grab your friends and fill the seats! There are also 3 themes that have never been at Texas before including Heart Throb, the super new Wild Chuco and Bengal Treasure. These are exclusive themes that are not at any other Station Casinos property, another bonus.
How You Could Win at the Lightning Link Lounge
The Lightning Link Lounge features two different top awards. While the games are new, the top awards are similar. However, once one hits it will drop down to the $10,000.00 base amount while the other 2 banks retain their higher value. This gives you the choice to jump on the games with the higher top award. It's all about strategy people.
When Can You Play?
The lounge is now open for guests to check out and win! So grab your friend and family because it's time to have some fun.