Get ready to take your gaming experience up a dimension. The brand new Sphinx 4D slot machines have arrived at Station Casinos!
As our guest, you are now able to experience IGT's "CrystalCurve True 4D" cabinet,  the "world's only glasses-free three-dimensional entertainment machine," according to developers.
Let us take you through the wonderful world of 4D.
What's the heck is "4D"?
Okay, get ready for some fancy techno-speak. With the Crystal Curve True 4D cabinet, you'll be able to touch and feel the graphics above your seat on a 50-inch curved screen with ultra-HD display. IGT's award-winning 3D glasses-free visual display floats game images in mid-air in front of you as you're playing.

Gesture cameras allow you to reach out and move, swipe, spin, and fully interact with game and 3D objects without ever touching the screen. Then, more crazy technology happens, allowing you to feel virtual objects as they float in the air via the use of ultrasonic sound waves. 4D uses an array of special speakers (transducers) that focus high frequency sound waves (ultrasound) that can be felt by the hand. IGT has mapped these patterns so, long story short, players can feel what they see in front of them.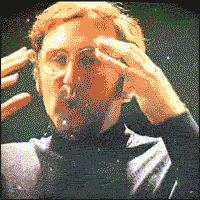 Enough of the fancy tech talk. Where can I play these games?
The following casinos have Sphinx 4D installed on their floors:
Boulder Station
Fiesta Rancho
Fiesta Henderson
Green Valley Ranch Casino Resort & Spa
Palace Station
Palms Casino Resort
Red Rock Casino Resort & Spa
Santa Fe Station
Sunset Station
Texas Station
Let us know what you think!
Have you played these games yet at any of our casinos? We want to hear about it! You know where to find us: we're Station Casinos on Facebook or Station Casinos on Twitter.