[Updated 11/16 and more information coming soon!]
Mark your calendars! On Friday, November 24th, Green Valley Ranch will open our first ever Winter's Village! We're bringing the holiday spirit to you!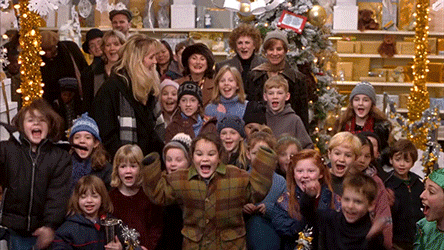 Winter's Village at Green Valley Ranch is the perfect destination to create holiday traditions and make memories your family and friends will cherish for years to come. Open daily during the holiday season, including the ice rink featuring "real ice," holiday treats, Santa Claus weekends and a holiday lounge area to relax. Plus, free parking at the 215 Parking Garage. We know how much you like free parking. 
Make your plans. Make your memories.
Plan your trip to Las Vegas or even a holiday staycation! We have great Winter's Village hotel packages perfect for your family. With rates starting at 30% off to $150 credit towards a 50-minute massage at The Spa, we hope you make some great holiday memories with Green Valley Ranch!
Stay, Sip & Skate (Who doesn't like 30% off on rooms and ice skating passes? That sounds like a great deal!) Offer code: STAYSIPSKATE
Ice Ice Baby (You know that two ice rink passes and a 50-minute massage sounds like fun.) Offer code: ICEICEBABY
GVR Generation (Click if you're in for four ice rink passes and gingerbread houses.) Offer code: GVRGENERATIONS
And did we mention SANTA IS COMING!? Get your wishlist ready and see him every Saturday starting November 25 – December 23 from 2-6pm! 🎁 Visits with Santa will be free, and photos with Santa will be at an additional charge. 🎄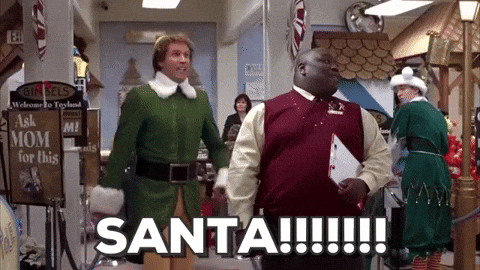 We have plenty of events to create your holiday memories at GVR including Movie Mondays, a Menorah Lighting, Holiday Carolers and MORE!
Monday, November 27
4pm PST – A Charlie Brown Christmas AND Frosty the Snowman
6pm PST – Home Alone
Monday, December 4
4pm PST – Muppet Christmas Carol
6pm PST – Polar Express
Monday, December 11
4pm PST – Frozen
6pm PST – How the Grinch Stole Christmas
Tuesday, December 12 – Menorah Lighting at 5pm
Sunday, December 17 – Princess Night from 5-7pm
Monday, December 18
4pm PST – Mickey's Magical Christmas AND Rudolph the Red-Nosed Reindeer
6pm PST – Elf
Friday, December 22 – Holiday Carolers from 4-8pm
Saturday, December 23 – Holiday Carolers from 4-8pm
Do you have an office holiday party,  a birthday party or other group event? Call 702-617-7788 to host your party at Winter's Village! 

Giving Back for the Holiday Season
Have fun at Winter's Village while knowing that you are also giving back to our community! A portion of the proceeds from Winter's Village will be donated to St. Jude's Ranch for Children, a local non-profit that provides housing, nurturing, support programs and love for abused and neglected children in Nevada. Additionally, all of the children at St. Jude's Ranch for Children will enjoy a day at Winter's Village during their school Winter break.
Winter's Village Hours
Regular Hours
November 24: 10am – 10pm (Opening Day!)
Monday – Thursday: 4pm – 9pm
Friday: 4pm – 10pm
Saturdays: 11am – 10pm
Sundays: 11am – 9pm
Winter Break Hours (Dec 23 – January 8, 2018)*
Daily: 11am – 10pm
*Ice rink schedule and hours may be subject to change and are weather permitting.
Skating is $20 per person and ice skate rentals are included. If Chairman Boarding Pass holder, you receive Free Entry (for up to four (4) guests) and skate rental included also.
Skate times may be limited to 90 minutes based on capacity. Advance tickets will be available online and at the rink starting 15 minutes prior to opening. No refunds or exchanges. All skaters must sign a waiver before participating and a parent signature is required if under 18.  
For more information, visit www.wintersvillage.com.